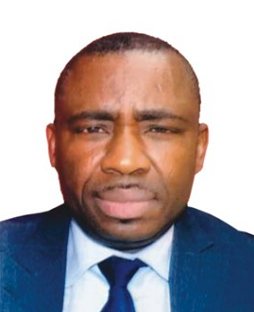 George S. Akpan
Board of Trustees Secretary
George S. Akpan is the Secretary of the Board of Trustees of Inoyo Toro Foundation. He is an accomplished petroleum and investment lawyer with many years of experience. He obtained his LL.B (Hons) degree from the University of Uyo, Nigeria and a Master of Laws (LL.M) degree from the University of Lagos. He also obtained a Master degree (LL.M) in Petroleum Law, Policy and Economics from the Centre for Energy, Petroleum and Mineral Law and Policy, University of Dundee, United Kingdom. He holds a PhD from the National University of Singapore in Foreign Investment Law and Policy and Advanced Certificate in Intellectual Property Law from the World Intellectual Property Organization (WIPO).
He has attended many leadership training courses in leading institutions around the world. Dr Akpan has held teaching positions in many universities around the world, including the University of Uyo, the University of West Indies Bahamas LL.B programme, Bahamas, Institute of Advanced Studies, United Nations University, Yokohama, Japan and University of New South Wales, Australia. Dr Akpan has consulted for international organizations like the World Bank, United Nations Conference on Trade and Development (UNCTAD) and has been a visiting professor to the Aayoma Gakuin University WTO Centre in Shibuya, Japan, the United Nations University, Japan and an External PhD Examiner to the University of South Africa, UNISA.
George has a passion for education because he believes that he is a living testimony to the fact that quality education can help alleviate poverty and transform lives.
---