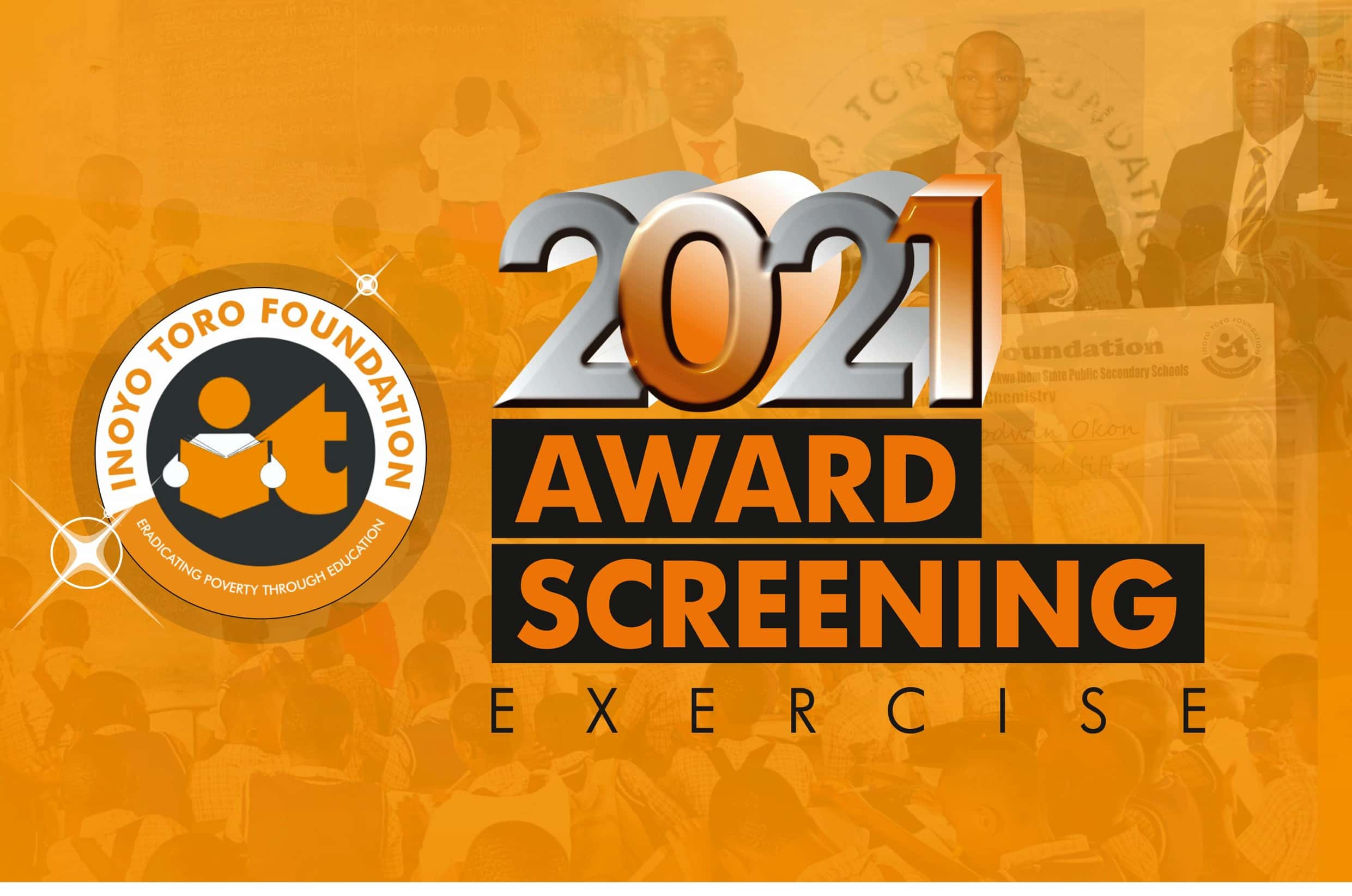 Public secondary school teachers in Akwa Ibom State in the following subject areas: English Language, Mathematics, Chemistry, Physics, Biology, and Economics, in SSS1 to SSS3 are invited to apply for the 2021 Inoyo Toro Foundation award for teaching excellence.
Principals with exceptional achievements in their present school and/or in the school preceding the present school are also invited to apply for the foundation's 2021 principal's award.
All forms must be filled and submitted on or before Friday 16th July 2021 via Inoyo Toro Foundation's portal: award.inoyotorofoundation.org.
Click here to apply now
_
For more information, please contact us.
---