Submissions of Entries for 2022 Awards Commence March 7, 2022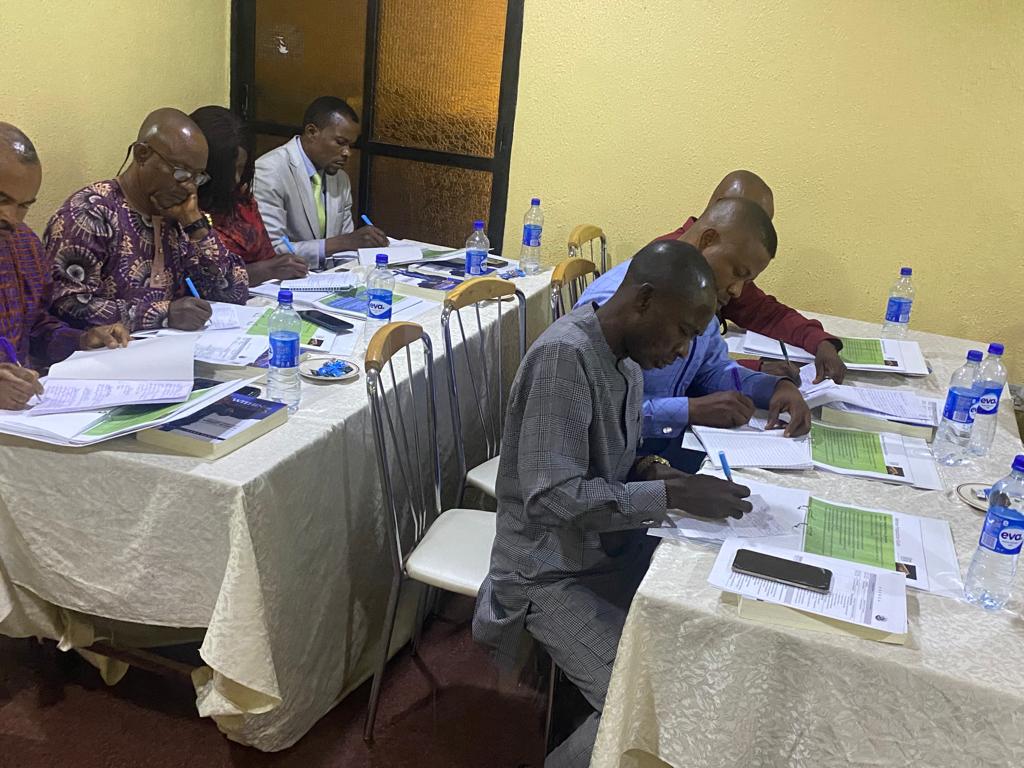 Beneficiaries of Inoyo Toro Foundation's 2021 Awards for Teaching Excellence have again had their faces lit with smiles, following their participation in the Foundation's capacity training program, recently concluded in Uyo.
Organized for the 2021 winning teachers selected from public secondary schools across the state, the training program aimed at sharpening the teaching and mentorship skills of teachers as well as inspiring them to reproduce their kinds in Akwa Ibom Schools, through effective mentorship.
Speaking on "Introduction to Mentoring", one of the resource persons, Dr. Enobong Joshua of the department of Mathematics, University of Uyo, who doubles as Chairman, Inoyo Toro Foundation's Screening Committee, charged the participating teachers to create a network of excellent teachers across public secondary schools in the state and offer useful assistance to other teachers in peculiar areas of challenges.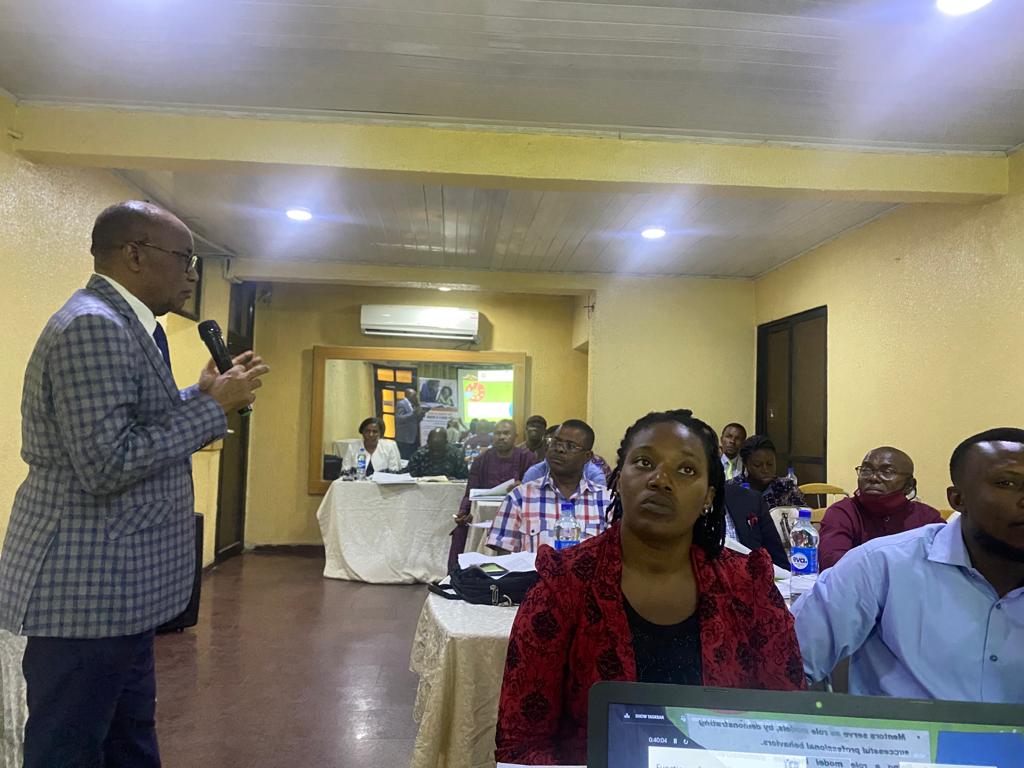 "Teachers are expected to build a circle of excellent teachers in Akwa Ibom State. You are to encourage, coach and act as agents, helping your fellow teachers to surpass challenges they face in the teaching profession, especially in the public-school sector."
Another resource person, Mr. Ekanabasi Ubong, former Permanent Secretary, Akwaa Ibom State Ministry of Education, took the teachers on "Mentor-Mentee Relationship", highlighting the winning ways by which mentors can foster good working relationship with their mentees.
Similarly, Mrs. Imo Bassey, Program Manager, Inoyo Toro Foundation trained the teachers on "Mentoring in Action". She led the session by demonstrating practical steps towards making mentor-mentee relationships successful and fruitful.
On her part, the Akwa Ibom State Commissioner for Education, Mrs. Idongesit Etiebet commended Inoyo Toro Foundation for its enormous contributions over the years towards improving the state of education in the state. The Commissioner, represented by the Director of Quality Assurance in the Ministry, Mrs Rosalyn Mfon, took out time to celebrate the good works of the Foundation and charged the teachers to take seriously every training offered them by the Foundation.
Other personalities in attendance included Dr. Saturday Umoh from the State Secondary Education Board and Mr. Aniedi Amos, Program Administrator of the Foundation, who had earlier welcomed the teachers to the capacity building training, while noting that the training would count for something during the assessment of the winning teachers for next level of awards: Grand Mentor Awards.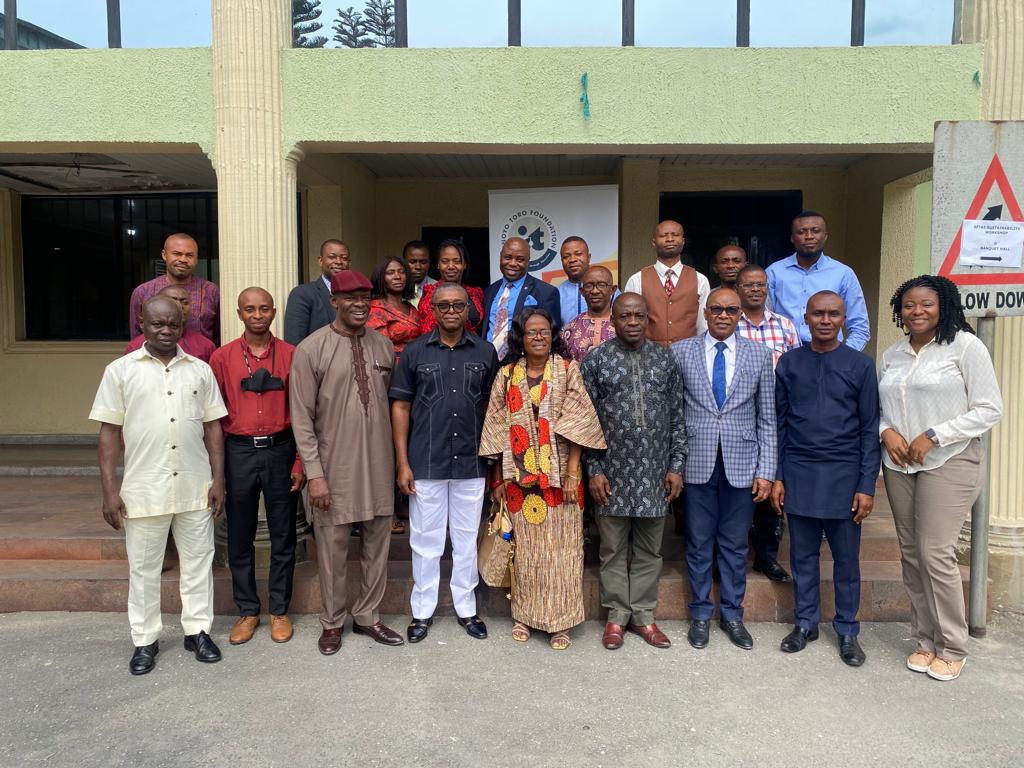 Highpoint of the capacity building training was the proclamation that the Foundation's portals for 2022 Awards for Teaching Excellence would be opened on March 7, 2022. All teachers of English Language, Mathematics, Biology, Physics, Chemistry, Economics, and other applicable subjects in Akwa Ibom State public secondary schools have been enjoined to look out for the opportunity to partake in the competition.
It could be recalled that the last teaching excellence awards ceremony held in 2021, had a total of 21 teachers and one principal carting away cash prizes amounting to 5.5 million Naira.
Inoyo Toro Foundation has so far rewarded over 256 teachers and 4 principals with cash prizes, has so far trained over 3,521 teachers, has so far mentored over 5,040 students, and has so far positively impacted over 90 schools in Akwa Ibom State. The Foundation has remained consistent in the development of capacities in Akwa Ibom State, with beneficiaries including teachers, students, schools, libraries, laboratories, lawyers, engineers, journalists, medical workers, techies, film makers, writers, actors and actresses, entrepreneurs, youths and women across various communities in Akwa Ibom State.
Photos from the retraining
---