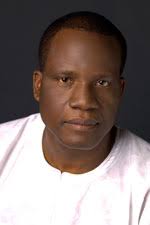 Kayode Komolafe
Past Board of Trustees Member
Mr. Kayode Komolafe is a journalist with over 30 years' experience. He graduated from the University of Calabar, Calabar, Cross River State and the International Institute of Journalism Berlin, Germany. He has worked in a string of notable National Newspapers and Magazines, Including The Guardian, The News and National Concord. He has at various times held executive positions in the Nigerian Union of Journalist and the Nigeria Guild of Editors.
In the course of his career, Mr Komolafe has participated in numerous international conferences in Journalism, labour, democracy and development including the Leadership and Simulation program at J.Mac Robinson College of Business, Georgia State University, Atlanta, Georgia, USA. In 2013 he was inaugurated into the National Human Rights Commission Governing Council.
He is the Deputy Managing Director Thisday Newspaper Group. Every week he uses his weekly column, THE HORIZON in bringing a fresh perspective to the discourse of national issues.
---