Theme
Recapturing Societal Values
Chairperson / Guest Speaker
Special Guest of HonourMr. Tony Okpanachi

Managing Director/CEO

Development Bank of Nigeria

Guest SpeakerDr. Emmanuel Abraham

Proprietor

Top Faith Internaonal Schools
Story
The 2021 teaching excellence awards ceremony annually organized by Inoyo Toro Foundation has ended in Uyo, with 21 teachers and one principal carting home cash prizes amounting to 5.5 Million Naira.
Five of the teachers emerged Grand Mentors in five subjects, 16 won 1st, 2nd, 3rd places in six subjects and one head of school emerged winner of the 2021 Principal's Award. While Dick Collins Efre of Okoromita Comprehensive Secondary School, Okorette in Eastern Obolo LGA emerged the 2021 Grand Mentor in English Language and carted home an excellence award and prize of N500,000; Uduak Timothy Akpan of Community Secondary School, Iko Town, Eastern Obolo LGA won the 2021 Grand Mentor Teachers' Award in Mathematics and returned home with an excellence award plus a cash prize of N500,000.
Other winners in the Grand Mentor Awards category who smiled home with N500,000 cash prizes were Ekere Robert Mkpa of Etinan Community Comprehensive Secondary School, Etinan, for Chemistry; Ephraim Jacob Inyangudo of Comprehensive Secondary School, Ediene Abak, for Physics; and Ekemini Emmanuel Isok of Secondary School, Etoi, Uyo, for Biology. Similarly, Eno Etukudo Ese, Principal of St. Francis Secondary School, Ikot Ataku in Eket Local Government Area of Akwa Ibom State won the 2021 Principal's Award, with a prize tag of N500,000.
The subject category winners for English Language were Kusua Senam Ukot, first position; Bella Bassey, 2nd position and John Effiong Udoh, 3rd position. For Mathematics, the 1st, 2nd and 3rd place winners were Ekpedeme Cyril Akpan, Udeme Dickson Abraham and Cyril Iniobong Edet, respectively. Akpan Basil Inyang of Edu Secondary School in Mkpat Enin LGA won the first-place award and prize of N250,000 in Physics and Ekaete Rebecca Akpan of Etinan Institute, Etinan carted home similar award and prize, for Economics.
For Physics, Economics, Biology and Chemistry, the second and third place awards and prizes went to Friday Sunday Akpan and Odudu Etim Udoudom; Aniekan Udo and Kevin Kevin; Aniefiok Ekanem Antia and Unymeobong Isok; as well as Uduak Sunday David and Joshua Felix Effiong, respectively.
In their separate remarks, some of the visibly elated prize winners expressed profound gratitude to Inoyo Toro Foundation for recognizing and celebrating the contributions of teachers to society, noting that with initiatives like that of the Foundation, teachers are no longer waiting to receive their rewards in heaven, but have begun to get them here on earth.
They spoke of the rigorous but transparent selection processes they underwent, thanked the Foundation for sustaining the programme for fourteen years running, and called on other entities to emulate the good example, as means to inspiring teachers, mentoring students and improving the quality of education in Nigeria.
On his part, the Chairman of the Inoyo Toro Foundation Awards Screening Committee, Dr. Enobong Joshua congratulated the winning teachers and thanked the various players in the Foundation, the awards category sponsors, the mentors, the Akwa Ibom State Ministry of Education, the teachers, and all who contributed to the success of the programme. He specifically commended Governor Udom Emmanuel for recent recruiting of teachers, infrastructure projects in schools and for gradually implementing the recently instituted Education RoadMap for Akwa Ibom State.
The Guest Speaker at the event was Dr. Emmanuel Abraham, Proprietor of Topfaith Schools and University; while the Special Guest of Honour was the Managing Director of Development Bank of Nigeria, Mr. Tony Okpanachi. Sponsors of the various awards included Mr. Aniekan Ukpanah, Boda Services Limited, Hensek Integrated Services Limited, Savannah Energy Plc, Anchor Insurance Ltd and Bassey Ukpong Udo Foundation.
Attendance at the ceremony included the Regional Manager, South East, Savannah Energy, Mrs. Nkoyo Etuk; Managing Director, HENSEK, Mr. Uwem Okoko; immediate past Vice Chairman of ExxonMobil Companies in Nigeria and Advisor, Inoyo Toro Foundation, Mr. Udom Inoyo; Vice Chancellor, University of Uyo, Prof. Nyaudo Ndaeyo; Vice Chancellor, Akwa Ibom State University, Prof. Nse Essien; the State Commissioner for Environment and Mineral Resources, Hon. Charles Udoh; Commissioner for Education, Mrs. Idongesit Etiebet; as well as the State Chairman of the Nigeria Union of Teachers, Comrade Edet Okon Abang.
With the 22 latest beneficiaries, the total number of Akwa Ibom teachers and principals so far rewarded with cash prizes by Inoyo Toro Foundation in the last fourteen years, stands at 256 teachers and 4 principals; and so far, over 3,500 teachers have been trained, over 5,040 students have been mentored and over 90 schools in Akwa Ibom State have been positively impacted.
In the last fourteen years, Inoyo Toro Foundation has remained consistent in the development of capacities in Akwa Ibom State, with beneficiaries cutting across various spheres including teachers, students, schools, libraries, laboratories, lawyers, journalists, medical workers, techies, film makers, writers, actors and actresses, entrepreneurs, youths and women across various Akwa Ibom communities.
Videos
Award photos
Winners
Organisers and guests
Statistics
Teachers awarded
Number of teachers = 21
Teachers by Gender
Teachers awarded per LGA
Sponsors and Winners
Teacher award
Award Sponsors and Winners
Mathematics — 3 winners
Barr. Aniekan Ukpanah
winners

Ekpedeme Cyril Akpan, 1st place

Community Secondary Sch., Afaha Obo, Ukanafun LGA

Udeme Dickson Abraham, 2nd place

Community Secondary Sch., Mbiakot, Oruk Anam LGA

Cyril Iniobong Edet, 3rd place

Presbyterian Senior Science Sch.,Ididep, Ibiono LGA
English Language — 3 winners
Boda Services Limited winners

Kusua Senam Ukut, 1st place

Comm. Sec. Commercial Sch., Odoro Atan, Ikot Abasi LGA

Bella Bassey, 2nd place

Methodist Sec. Sch., Ibiaku Issiet, Uruan LGA

John Effiong Udoh, 3rd place

Secondary Grammar School, Ibeno Ibeno LGA
Biology — 2 winners

winners

Aniefiok Ekanem Antia, 2nd place

Itam Secondary School, Itam, Itu LGA

Unyimeobong Isok, 3rd place

Secondary School, Adadia, Uruan LGA
Physics — 3 winners

winners

Akpan Basil Inyang, 1st place

Edu Secondary School, Ikot Edeghe, Mkpat Enin LGA

Friday Sunday Akpan, 2nd place

Army Day Secondary School, Ibagwa, Abak LGA

Odudu Etim Udoudom, 3rd place

McIntire Sec. Commercial School, Utu Abak, Abak LGA
Chemistry — 2 winners

winners

Uduak Sunday David, 2nd place

Community Secondary School, Urue Ita, Okobo LGA

Joshua Felix Effiong, 3rd place

Community Secondary School, Aka Offot, Uyo LGA
Economics — 3 winners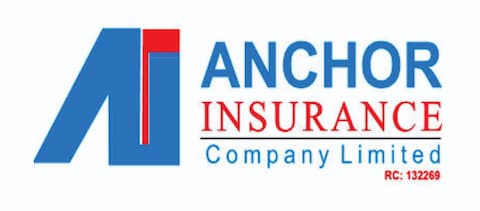 winners

Ekaete Rebecca Akpan, 1st place

Etinan Intitute, Etinan LGA

Aniekan Udo, 2nd place

Ikono People's High School, Nung Ukim, Ikono LGA

Kevin Kevin, 3rd place

Comm. Sec. Sch., Ikot Abia Idem/Ikot Ewang, Ikot Epkene LGA
Grand Mentor award
Award Sponsors and Winners
Grand Mentor — 5 winners

winners

Dick Collins Efre, English

Okoromita Comp. Sec. Sch., Okorette, Eastern Obolo LGA

Uduak Timothy Akpan, Mathematics

Community Sec. School, Iko Town, Eastern Obolo LGA

Ekemini Emmanuel Isok, Biology

Secondary School, Etoi, Uyo

Ekere Robert Mkpa, Chemistry

Etinan Community Comp. Sec. Sch, Etinan, Etinan LGA

Ephraim Jacob Inyangudo, Physics

Comprehensive Secondary School, Ediene, Abak
Principal award
Award Sponsors and Winners
Principal — 1 winner
Bassey Ukpong Udo Foundation winner

Eno Etukudo Ese

St. Francis Secondary School, Ikot Ataku, Eket LGA
Programme, speeches and report
More from the event
For more videos from the event please visit our YouTube Channel